Oct 4, 2006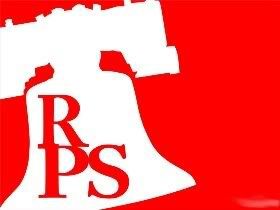 The PBRPRPSCLCS is pleased to announce that we have partnered with the PBR RPS Keystone Classic Planning Committee to bring you the 2006 PBR Rock Paper Scissors Keystone Classic.  For full details go to www.northeastrpschamps.com
Here's a brief rundown:
There will be 128 players competing for a total of $1250 in prize money.  This will bring in folks from outside the city (and state, maybe country) to get schooled by the best RPS players around.  The Philadelphia RPS players.  1st place is $850, 2nd place is $250, 3rd place is $50 and the Street RPS Champ gets $100.
It's going to be at Whiskey Dix (home of the 2006 CL Championship) which is at 421 N. 7th street on October 14.  There is a $10 entry fee.  Registration starts at 6 and the competition begins at 8.  We will have a Champion by 11.
This event is endorsed by the World RPS Society (www.worldrps.com)
If anyone wants to volunteer to be a ref, please contact Referree Pre-Acceptance Liason C. Urbanus at urbanus(at)rpscityleague(dot)com.
Advanced registration is available and highly recommended as all 128 spots will be filled.
Once again, check out www.northeastrpschamps.com for all the details.  That page is static, so any updates will be happening right here so check back up until October 14.
Leave a Reply
You must be logged in to post a comment.