May 26, 2006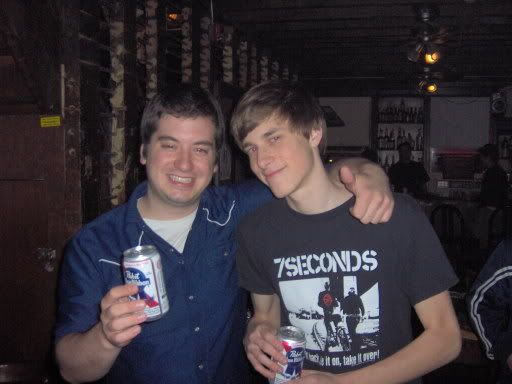 Two competitors who had never lost before in their City League career were on hand at the Dive last night and the signs the crowd brought with them made it clear that they were eager to see Female Ninja Whore take on the Artist Formerly Known as Steve Park in a battle of the titans.
But the Scissors Blizzard (on the right) came on surprisingly strong, handing Female Ninja Whore her first loss of the season in the Final Four.  He then moved on to hand The Artist Formerly Known as Steve Park his first ever loss in a match that was, without a doubt, the most exciting of the season thus far.  The crowd was stunned (but excited) and all cheered their new champion, as well as the referee.
The Street RPS Challenge was won by Vertical Paper, who claims he had much to do with the Scissors Blizzard championship on the night.  His constant yells of  "Throw the paper" or "Throw more paper" were met with mixed results as he also admitted afterwards that he "probably, kinda" had a lot to do with TAFKASP™s loss as well by the same token.  Vertical Paper defeated Best of 1 36-34.  Best of 1 plans to petition the City League for a format change in 2007 to a best of 1, which she does quite well at.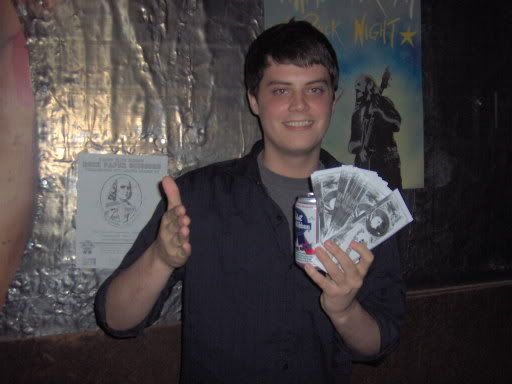 No Responsesto "The Artist Formerly Known as Steve Park Proclaims "There Can Be Only One", Scissors Blizzard Proves He Is That One At The Dive"
Leave a Reply
You must be logged in to post a comment.