Jun 6, 2007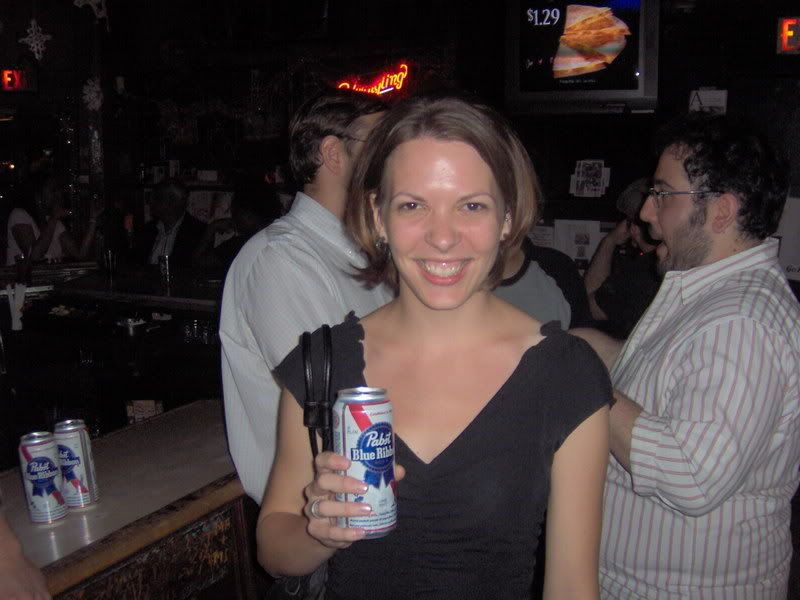 Bunny Hop Scissor Cut jumped back into action at Dirty Franks on Tuesday in impressive fashion, not even giving up a point to an opponent until round three.  She had it a little tougher from there on out, but still had enough carrot juice to hold off 2 Backups in a five match down to the last throw thriller.  Bunny Hop Scissor Cut, coached by the Pacifist, wisely ignored a good deal of the advice of her coach on her way to victory.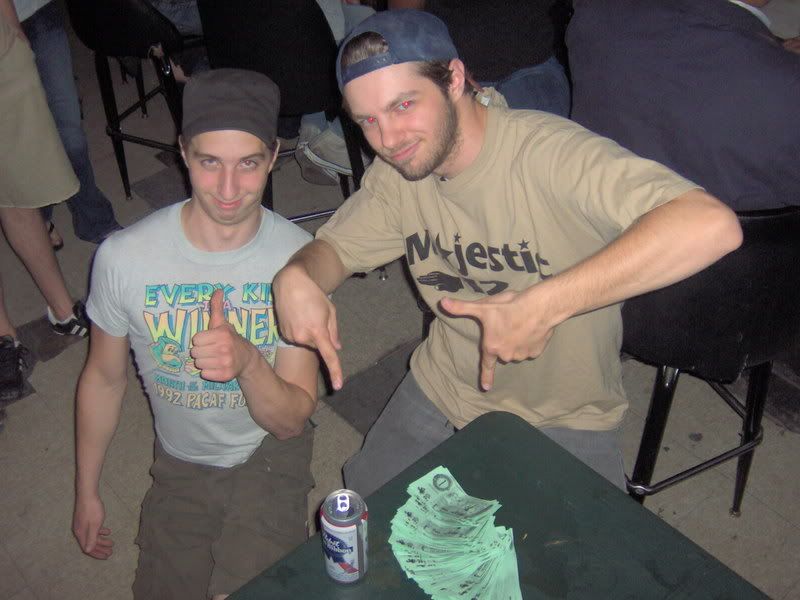 Grim Trigger (right, with Majestic 12 team member Billy Shears) continued his late season surge, defeating Posthumyn by a score of 81-77.  He picked up 4 extra points for that effort as it continues to be Double Points Week leading up to the Pabst Blue Ribbon Philadelphia Rock Paper Scissors City League Championship this Saturday.
Leave a Reply
You must be logged in to post a comment.