May 22, 2007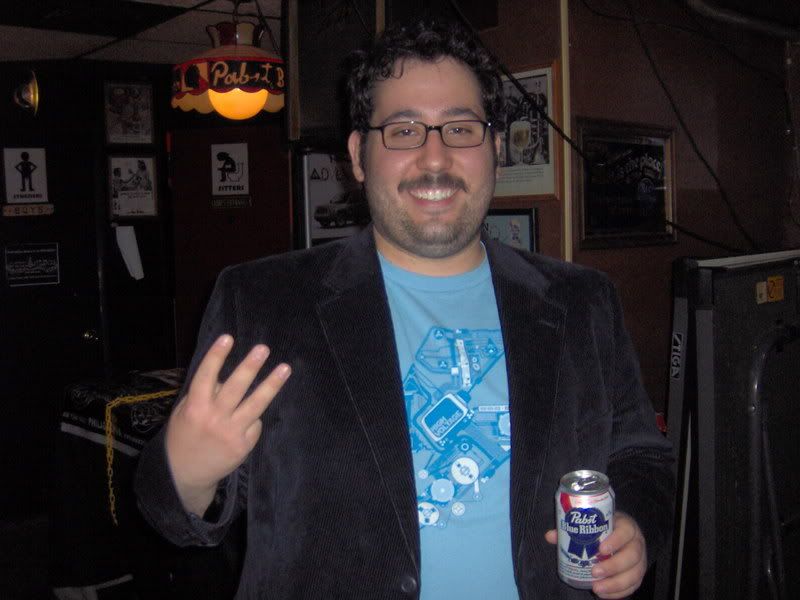 Dance Rock Saskatchewan tied the City League record for victories in a season (shared with Female Ninja Whore from 2006) by bringing in his third title of the 2007 season.  He defeated 2 Backups of the Foes of Strawberry in a barn burner that came down to a 5th set.  DRS had formerly been neck and neck with Get Your Rocks Off for rookie of the year honors, but has now taken a commanding lead.  2 Backups had been feeding off the negative energy that the Foes of Strawberry had been sending his way all night but in the 5th set they inexplicably stopped making fun of him and starting cheering him on, taking away all his power and hope of a victory.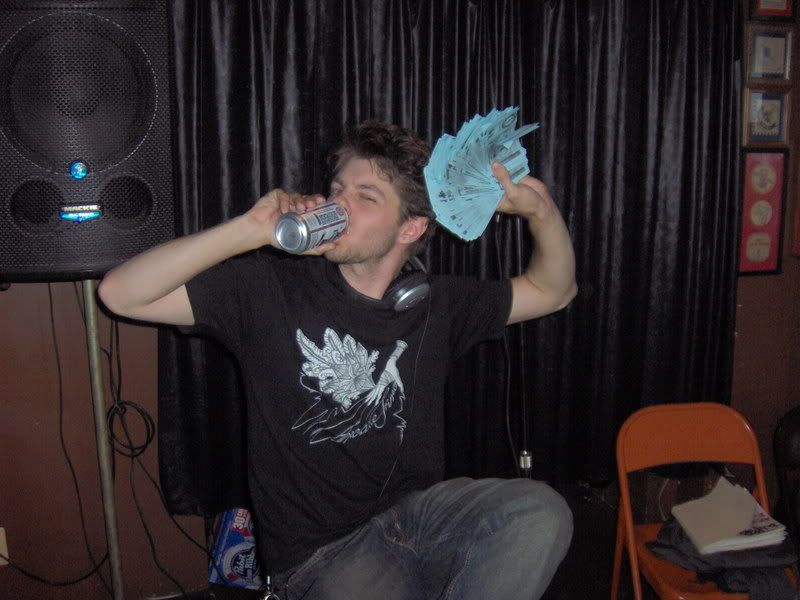 Majestic 12 member Grim Trigger (above, enjoying a delicious Pabst Blue Ribbon) has yet to make it out of the first round this season, but showed what he's capable of by bringing home the Street title on the night.  He defeated Ang (who defeated him in round 1) by a score of 82-73.  Grim Trigger, unaccostomed to winning, was then overly excited about the $20 gift certificate he had won, which he did not actually win.  He did get an extra 2 points on the season though.  And bragging rights for the night.
Leave a Reply
You must be logged in to post a comment.