May 23, 2007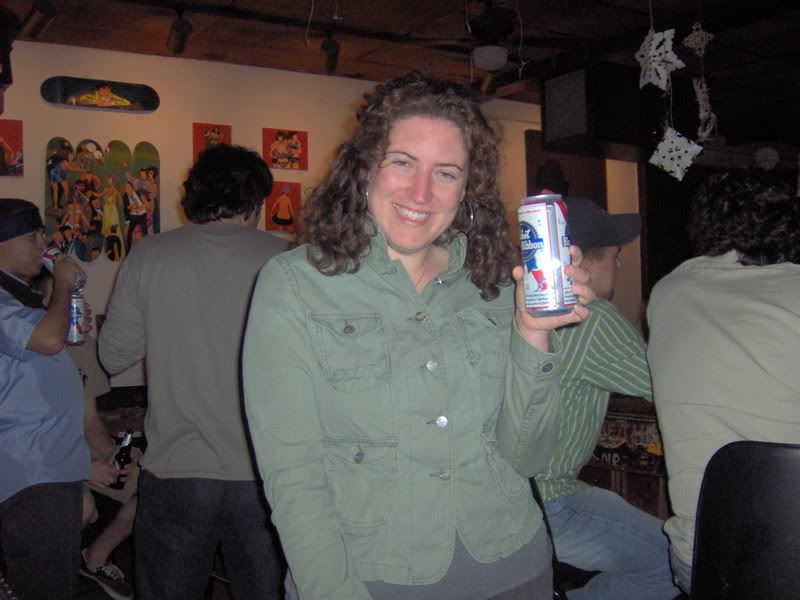 Elizabeth Proctor had a magical night at Dirty Frank's, concocting a potion for all her opponents in the process of making it all the way to the finals, where she then binded her opponent Flygirl from winning even a single match.  With the 3-0 blowout win (something that hasn't been seen often in the finals this year), Elizabeth Proctor hopes that her name has finally been cleared.  She also added that "I've never fired my housekeeper".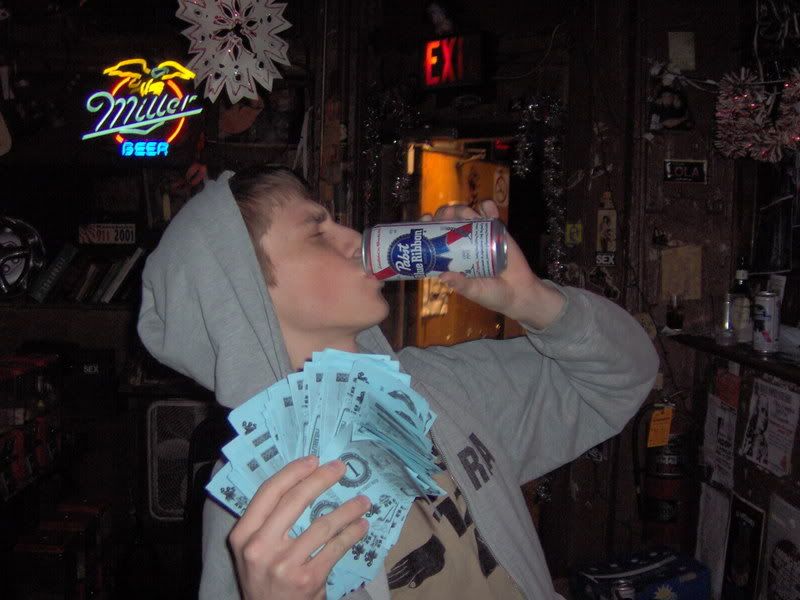 The Scissors Blizzard (above, enjoying a Pabst Blue Ribbon) kept all the Street victories on the week in the hands of the Majestic 12, outscoring Frankie 13 77-49.  F13 and The SB agreed to play for it (Scissors Blizzard had also eliminated Frankie 13 in the first round) and the Scissors Blizzard came out on top 2 matches to 0 in 4 throws.  He then said, in a nice way,  "block that Rock". 
No Responsesto "Elizabeth Proctor Casts a Winning Spell at Dirty Frank's!"
Leave a Reply
You must be logged in to post a comment.