Apr 11, 2007
 
The Jewish Carbomb blew up at the last PBRPRPSCLCS event before the 2007 season begins.  She took down Rock F***er in the finals and then nearly advanced to the Finals of the GAPSA event that took place the next Friday.  She would have made it too, if some referee hadn't corrected his poor officiating. 
But getting back to the Dive, all players were rewarded for participation in this 2007 Season warmup by Referee Urbanus.   He not only declared that he could beat all the players in Philadelphia (not the reward) but that all players would be awarded points for the upcoming season based on their performance as if it were a 2007 PBRPRPSCLCS event (that's the reward).  So not only did The Jewish Carbomb get $40, but she also has the early lead with 8 points toward her 2007 season totals.
As far as Street RPS goes, Scissor F***er defeated Paper F***er for pretty much all the money in circulation.  All in all, it was a extremely successful and rewarding night for the F***er sisters.  Scissor F***er also got an extra 2 points toward her point totals for 2007.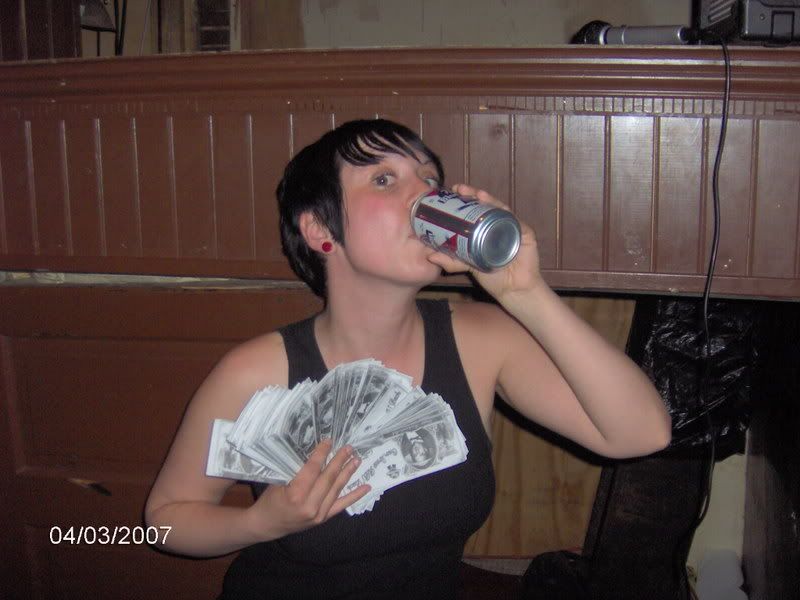 Leave a Reply
You must be logged in to post a comment.