Apr 18, 2007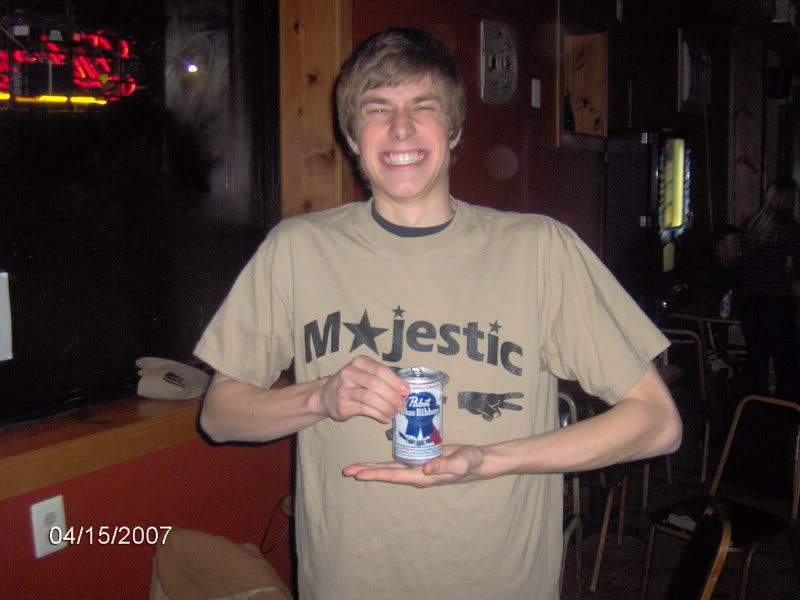 The Scissors Blizzard walked away with the first championship of the year at Atlantis/The Lost Bar on Sunday.  He defeated Majestic 12 teammate The Fighting Mongooses by a count of 3 sets to 0.  Blowout city.  TFM actually held the initial advantage in round one until the referee made note of the fact he, unlike Scissors Blizzard, had never won a nightly event.  TFM then cracked under the extreme pressure.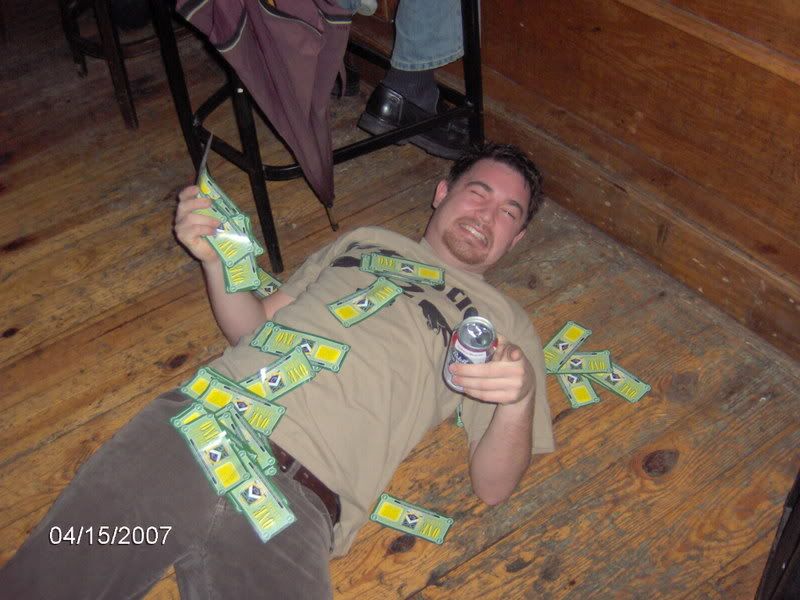 It wasn't all chokesville for the Fighting Mongooses, though.  He did win the Street tournament.  He then laid down on the floor, much like he layed down in the final round of actual competition.
And, of course, the Majestic 12 requested that a group photo be posted.  You might ask "Where is #3 ranked International Player Vertical Paper?"  He's coming back from training in Japan tomorrow.
Leave a Reply
You must be logged in to post a comment.