May 30, 2008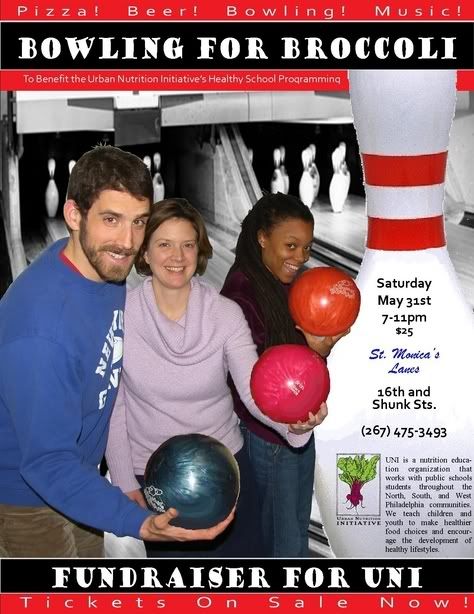 There's a fundraiser this Saturday for the Urban Nutrition Initiative down in South Philadelphia (16th and Shunk) that features 4 hours of beer, pizza, bowling and music all for just the price of $25.  This is a good cause and the program is headed up at least in part by a familiar City League face.
So head down and have some fun and help out a good cause.  You may also find a few games of RPS going on in between frames, drinks, food and dancing.
Leave a Reply
You must be logged in to post a comment.