Feb 28, 2008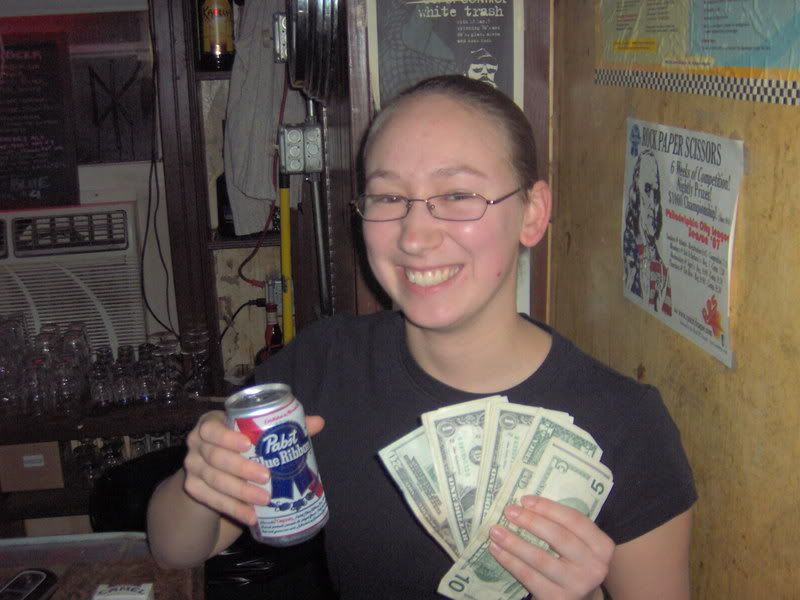 Casshole (above, with the spoils of victory) was a real jerk to any and all opponents she faced at the Pabst Blue Ribbon Philadelphia Rock Paper Scissors City League official February event.  She finally poo-pooed El Scissador's plan of winning a Championship on the night by defeating him 3 matches to 1 in the finals.  Said El Scissador: "She was a lot nicer about it than I expected".  Casshole has now come on strong in the only two events she has played in and PBRPRPSCLCS Executive Director C. Urbanus has named her the favorite for the 2008 Rookie of the Year prize (which there may be a cash prize for this year in addition to other various individual recognition prizes).
In other tournament news, The Foes of Strawberry returned to competitive play but Foe of Strawberry leader Master Fister announced that they no longer would be The Foes of Strawberry, but would be known from this point forward as the Foes of Strawbanus.  C. Urbanus took this as a compliment as this means they fear only Mr. Strawberry and C. Urbanus in competitive play.  This may, many Philadelphia RPS insiders believe, in the future lead to a much longer team name.  Such as the "Foes of Verticalbaconstrawpayawhorefingersbanus13″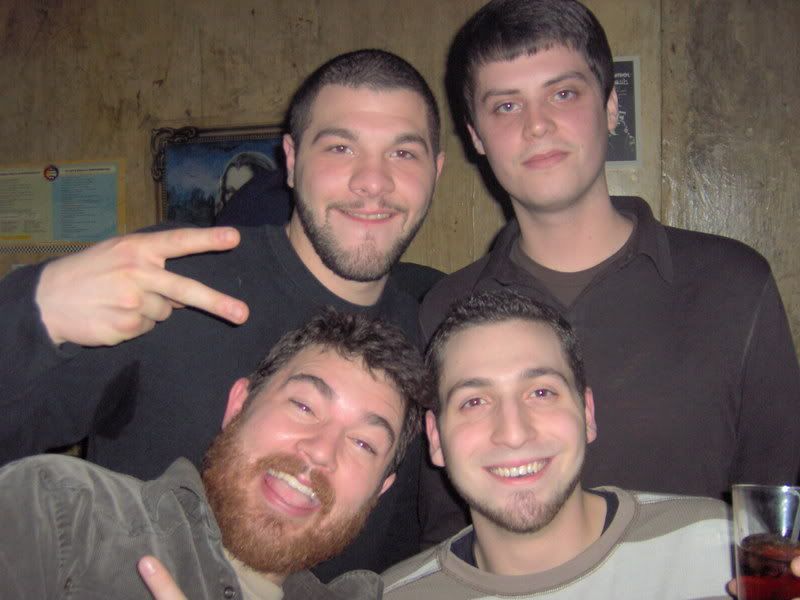 In Street News, 2006 World Championship Bronze Medalist Vertical Paper took home the title on the night with a win by the margin of 108-68 over Rock'n the Trunk.  He then posed for a picture with a new-look Majestic 12 (minus Stevesie but with the player now known as the Fighting Beards of Fury).
Leave a Reply
You must be logged in to post a comment.