Oct 13, 2008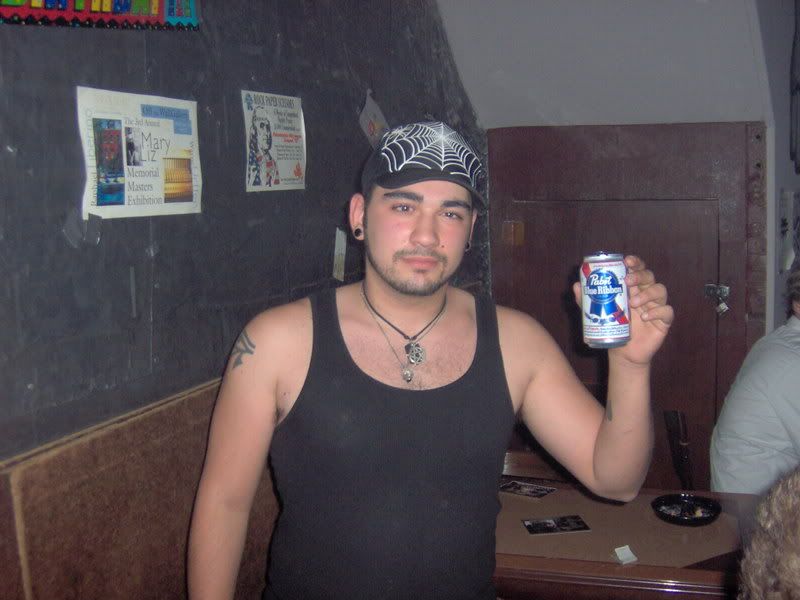 Fett's Vette (file photo above – 5/08 – missing current playing glove) ran down all the other competitors in October – finally holding on to a slim lead to squeak past Posthumyn at the finish line on the last throw of the 5th and final set with everything tied up.  It is unclear at this time if Fette's Vette will let this momentum drive him to attend the World Championships in Toronto on October 26, 2008.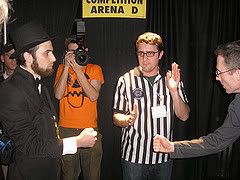 2006 World Championships edition PJ RhymeswithSausage (above, left) took home the street title on the night.  This makes the 3rd straight tournament that PJ has come out on top dating back to the 2008 PBRPRPSCLCS Championship in June.
Leave a Reply
You must be logged in to post a comment.