May 16, 2008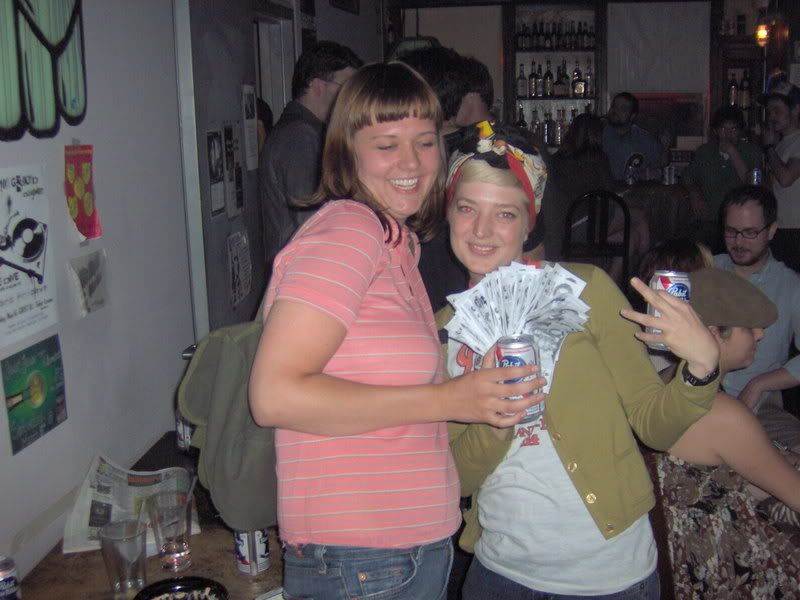 Friend of the Majestic 12 Miss C.L. Smooth (above, left) ironed out her strategies and then settled who was the Champ at the Dive by taking down Sean G from Team Voltron Defender of the Universe in a five match set that was decided on the last throw.  After her win Miss C.L. Smooth remained effortlessly gracious and tactful in social manner, which led to many of the spectators on hand wondering if she was contemplating a name change to Miss C.L. Suave.
Whitcakes (above, right), another Friend of the MJ-12, took the Street prize on the night by a score of 54-43 over Uncle Mikey of the Paper Cut Posse.  Whitcakes played extremely well, but also had a bit of luck as Uncle Mikey had a little bit of dumb and discovered 23 street dollars in his pocket that he forgot to turn in at the end of regulation that would have given him the victory.
Leave a Reply
You must be logged in to post a comment.