May 28, 2008
Paper Tiger notched his first victory of the 2008 season after falling in the finals 3 times previously this year.  He took down Chinchilla of the Paper Cut Posse in a 3-0 match sweep which saw Chinchilla take only one throw to the Paper Tiger's six.  Paper Tiger is now closing in on Loomer's season point lead and currently is just 6 points behind, which could make things interesting at the top if, as rumored, the last week of the season is double points week.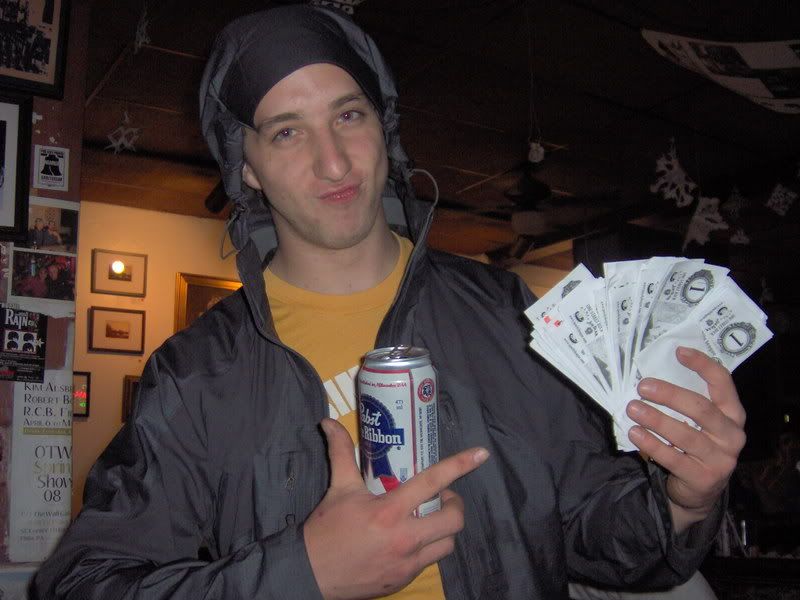 Billy Shearz of the Majestic 12 took the street prize on the night, narrowly defeating his teammate The Fighting Mongooses (or Fighting Moongooses as some now like to call him) by $2.  Von Damonator only turned in $28, but that was enough for him to take the season lead in street money for the moment.  He now leads Loomer in that category by a score of 249-223 but there are plenty of others in striking distance heading into the last 6 events of the 2008 season.
Leave a Reply
You must be logged in to post a comment.