May 26, 2008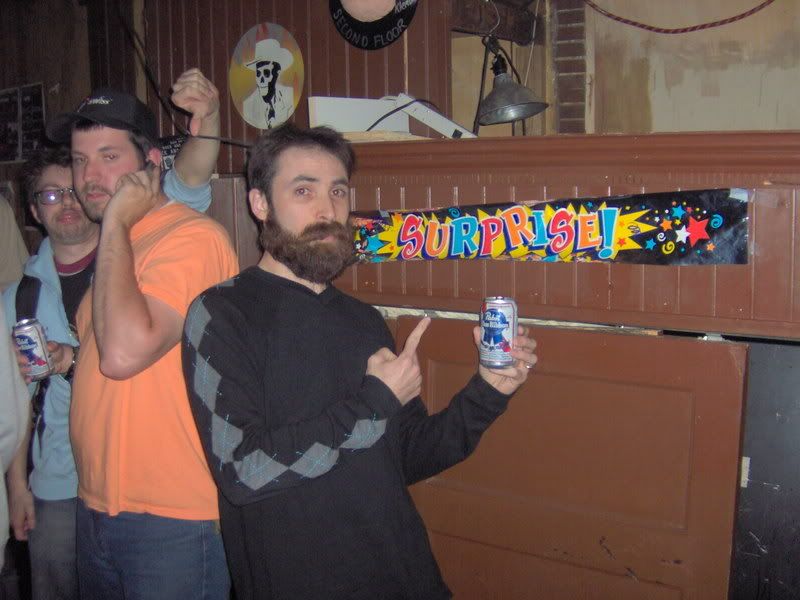 PJ Rhymeswithsausage won at the Dive, on a strange almost female-free night when the PBRPRPSCLCS set a record for fewest female competitors by far with 1. PJ Rhymeswithsausage took out Hulk Hoagie in the finals of the Majestic 12's One More Hoag squad in a match that went down to the wire in the 5th set. If not for Baconshark's last throw loss at the Khyber on Monday, it would have been a clean sweep for the founding members of Team David Bowie's Package on the week. PJ then celebrated his victory by heading down to South Philly to win back possession of his car, which was towed during his numerous victories on the night. A small (i.e. large) price to pay for a Championship victory.
El Toro Papaya lost in the first round, but that let him concentrate on playing a little Street RPS which paid off in the long run. He won that prize on the night and tied up Feed the Pony Teammate Mr. Strawberry for what is currently 4th place in the season street totals. Loomer reclaimed his lead, but Von Damonator had a strong street game at the Dive as well and trails Loomer by just $1 heading into week 7.
Leave a Reply
You must be logged in to post a comment.