Sep 27, 2008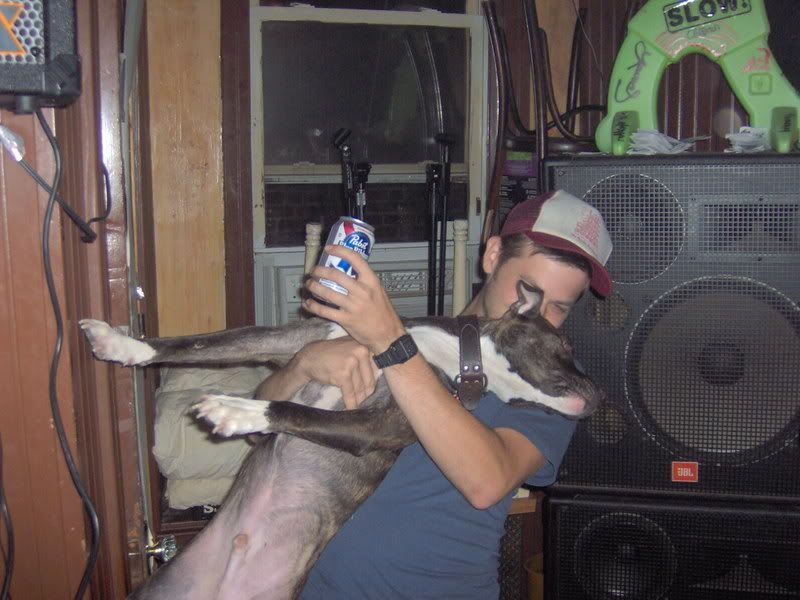 Rowdy Randy Piper (pictured with his dog – Triple Iron Ric the Giant Shiek) came down hard on rookie Runs With Scissors at the Dive in September.  He unleashed his trademark Scottish Rage to take a win by the count of 3 matches to 1 in the championship round much to the delight of his manager, Miss Whitcakes.  Despite the embarrassing loss, it was a good debut for Runs With Scissors, who has already set his sights on 2009 Rookie of the Year.
2007 PJ Rhymeswithsausage (above) won the Street prize on the night – most likely edging out Billy Shears by a slim margin.  Said 2007 PJ Rhymeswithsausage "I think I may win a few more of these gift certificates to the Dive before the end of 2008″.
Leave a Reply
You must be logged in to post a comment.