Feb 20, 2008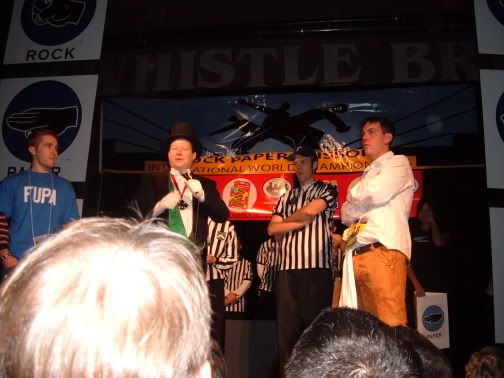 The poll finished dead even in voting between running the next event on a Thursday or Friday.  So we're going to try this Friday thing this coming Friday 2/22 at the Dive (947 E Passyunk) on the second floor.  Of course, as soon as I announced this, players who had expressed a keen interest in a Friday event immediately said "I can't make it".
Same rules as usual off-season tournaments.  $3 to play and the winner and runner-up split the pot.  $20 bar tab at the Dive for the Street RPS winner.  Registration starts at 9 and competition will kick off around 9:45.  There may be a DJ.  So there may be a dance party after/during the tournament.
Will probably try out a brand new venue in March, so this may be your last time to play Rock Paper Scissors at the Dive before the start of the 2008 PBRPRPSCLCS.
 
Leave a Reply
You must be logged in to post a comment.