Oct 6, 2009
B-Pac, who won the July tournament at 12 Steps Down, followed through on Master Roshambollah's prediction that he would win two in a row (after calling that he would win at 12 steps) and took the 2nd off-season tourney of the year at the Raven Lounge.  He smashed Death Coma in the finals…sweeping him and barely giving up a point in the process.  He also took out a visiting Fiberglass Forest on his way to victory.  Not only is this the only time one person has won two tournaments in the off-season but also the first time someone has won two in a row.  Well done, 2009 rookie of the year runner-up B-Pac!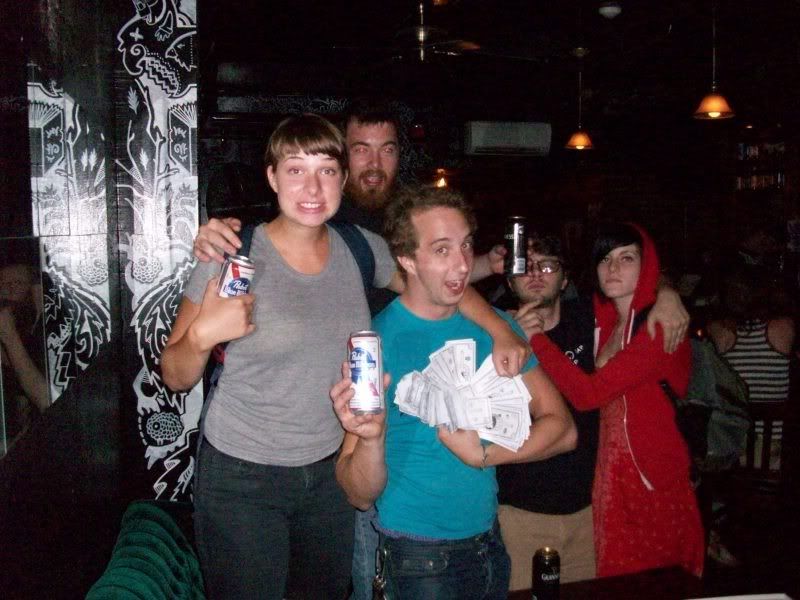 Billy Shearz of the Majestic 12 (that's him with the money surrounded by his temmates) took home the street prize on the night by an unremembered margin of victory, quite possibly besting PJ Rhymeswithsausage (but maybe not).  The ref then promptly lost the gift certificate – so the lesson here is to get it while you can.
Leave a Reply
You must be logged in to post a comment.