May 26, 2009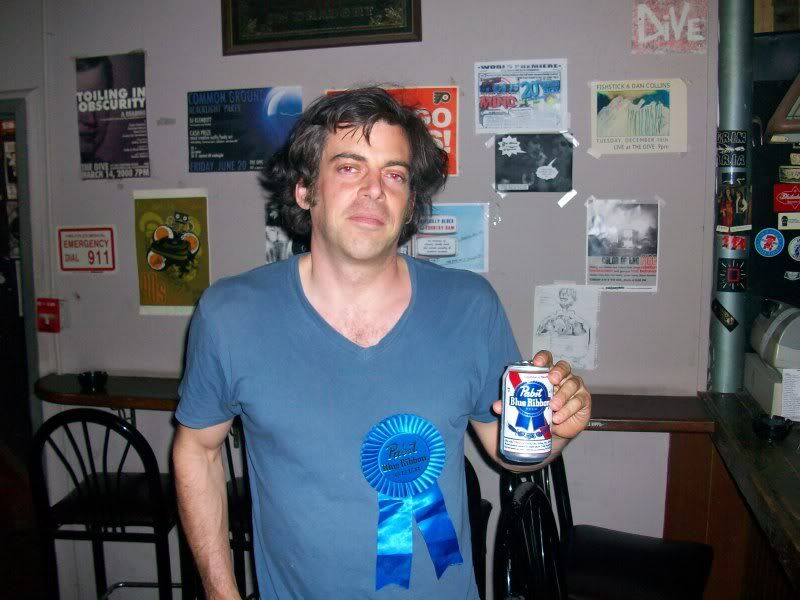 El Toro Papaya (above wearing Pabst Blue Ribbon blue ribbon) of team Feed The Pony capped a pretty good week of Rock Paper Scissors (for himself anyway) by taking home the title at the Dive.  It was his 2nd finals of the week, but he came through with a win this time over Doctor Hambone (so far the front-runner for Rookie of the Year) in a down to the wire finals that was probably one of the most exciting matches played so far this season.  The Majestic 12 typically dominate the competition at the Dive, but all of them lost in round 1 this time around which was, simply put, unusual and kind of weird.  But the non-Majestic in the crowd seemed to really like it.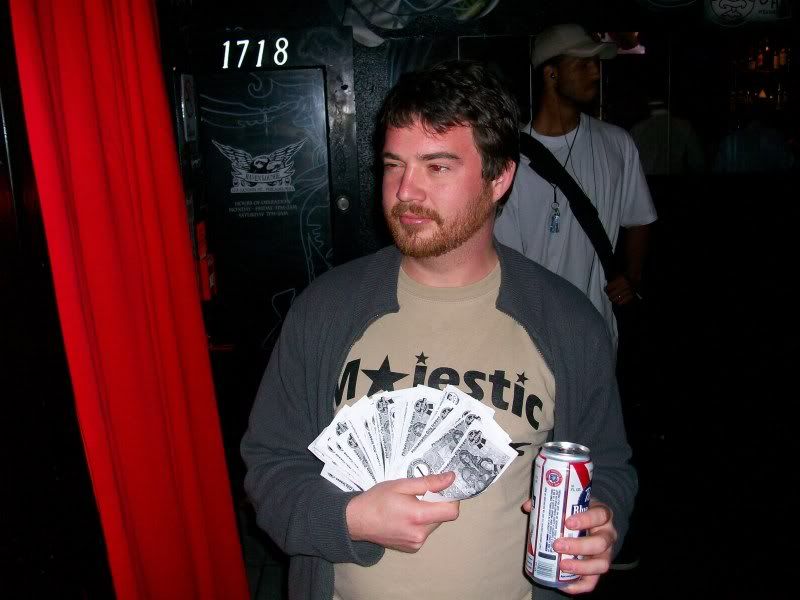 It wasn't all frowns and crushed scissors for the Majestic 12 though.  The Fighting Mongooses again took home the street RPS title – he would have won all 3 street titles last week if Grim Trigger hadn't come out with a win in the street RPS battle royale on Monday at the Raven.  The Fighting Mongooses again left early in the competition and still won (same as his winning Dirty Franks strategy from Tuesday) which means this file photo had to be reused.
Leave a Reply
You must be logged in to post a comment.