May 5, 2009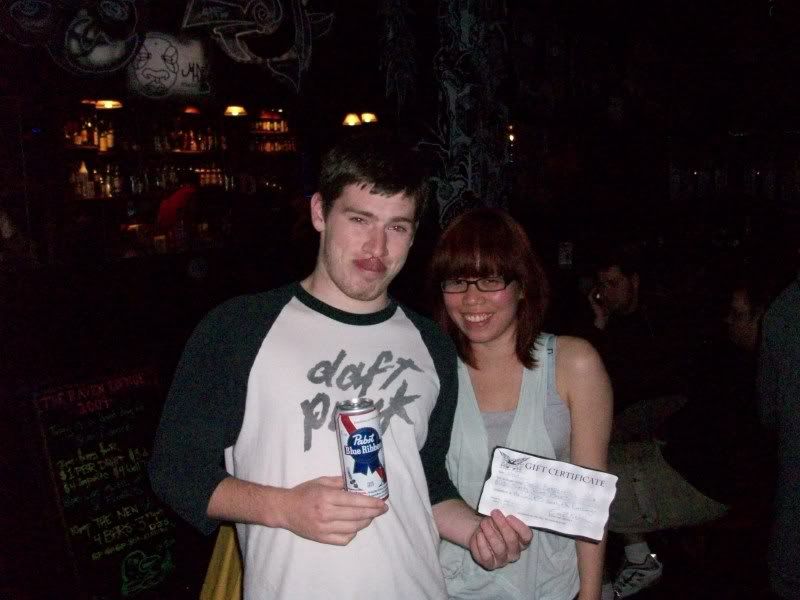 Loomer (above with associate the Yellow Button), who won total points during the 2008 season, has continued his domination in 2009.  He's even quite possibly stepped it up a bit so far in 2009 – sporting a 17-3 won-loss record so far this season.  He took down the Paper Princess in the finals despite the fact the Paper Princess had him at match point in round 4 before he had won a single throw. 
When asked how he keeps winning Loomer replied "It's because I'm juicin' .  Or, rather, wheezin' the ju-uice."  To make a bit of sense out of that I might add that Loomer, Billy Shearz and Sizz Blizz are all in a musical group called Encino Band as well as the RPS group called the Majestic 12.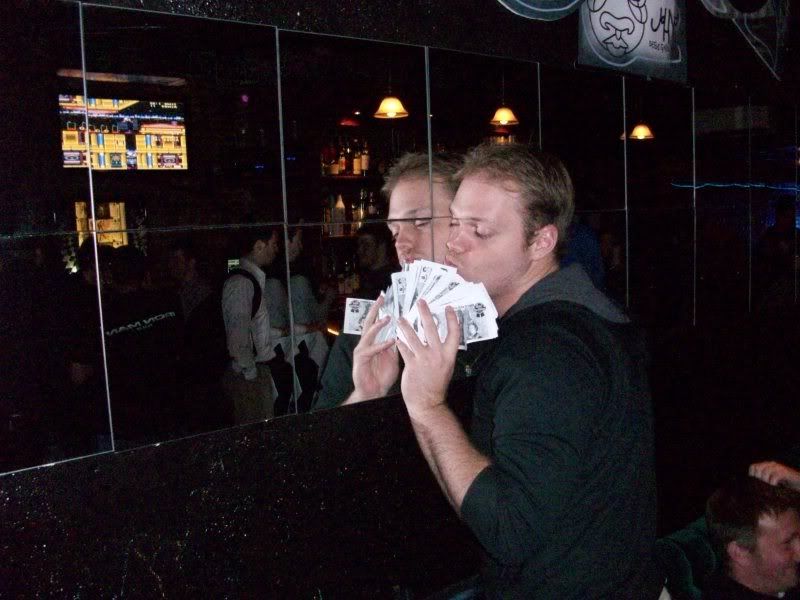 Digital Destroyer (kissing the mirror like A-Rod?) from the Foes of Strawbanus (hey – they're currently ranked #2 in team points so far this year only 10 behind MJ-12) took home the Street Rock Paper Scissors title on the night, hooking up both himself and his team with a big +2 for his efforts.  
Leave a Reply
You must be logged in to post a comment.