Jun 2, 2009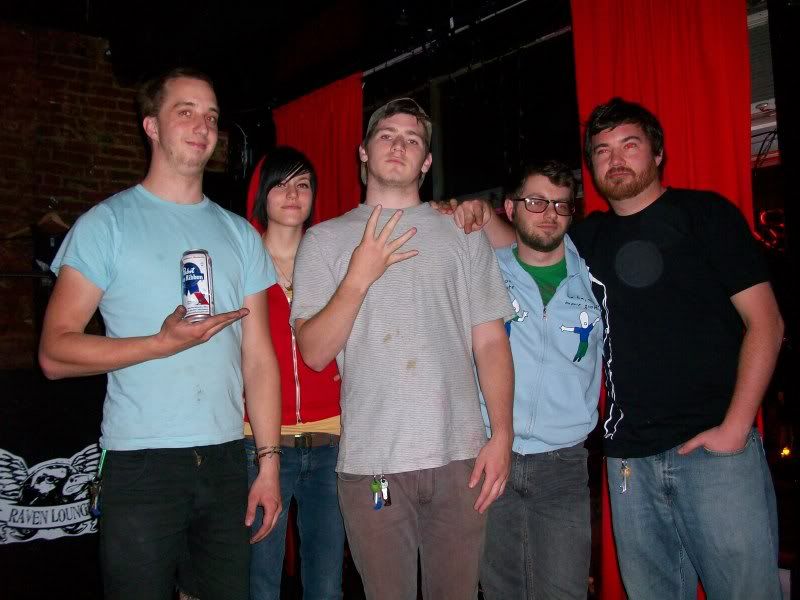 Loomer (above, showing you how many wins he has this season) tied his own record (now shared with Billy Shears) for wins in a season with 4 on the year after taking home a down-to-the-wire match against the Evil Notary (who looked a bit like the PBRPRPSCLCS official notary Von Damonator, but more evil I suppose).  It was Loomer's sixth time in the finals this year and he distanced himself a little from teammate Billy Shears in the standings, as Billy Shears arrived a little too late for competition.  After checking the records, it seems that the Majestic 12 are dominating even more than they did last year during the regular season – they've won 10 out of 18 tournaments (though to be fair 8 of the 10 were Loomer and Billy Shears and another one was before Biggs Darklighter joined) and I can understand why people on the street yell at them "let someone else win, will ya?".  The Evil Notary, despite losing a tight championship, did have the best tagline of the night telling his opponents "You've been notarized" upon their defeat.
B-Pac (that's him up above) put an end to the possibility of another MJ-12 sweep on the night as he defeated the Fighting Mongooses in a tournament style Street RPS match to end up with $107 on the night and his first ever Street RPS victory.  Fast Primes at Ridgemont High teammate Dr. Hambone, Esq. appeared a little tense afterwards as those extra 2 points will get B-Pac a little closer to catching him in the Rookie of the Year race.
Leave a Reply
You must be logged in to post a comment.