Apr 22, 2009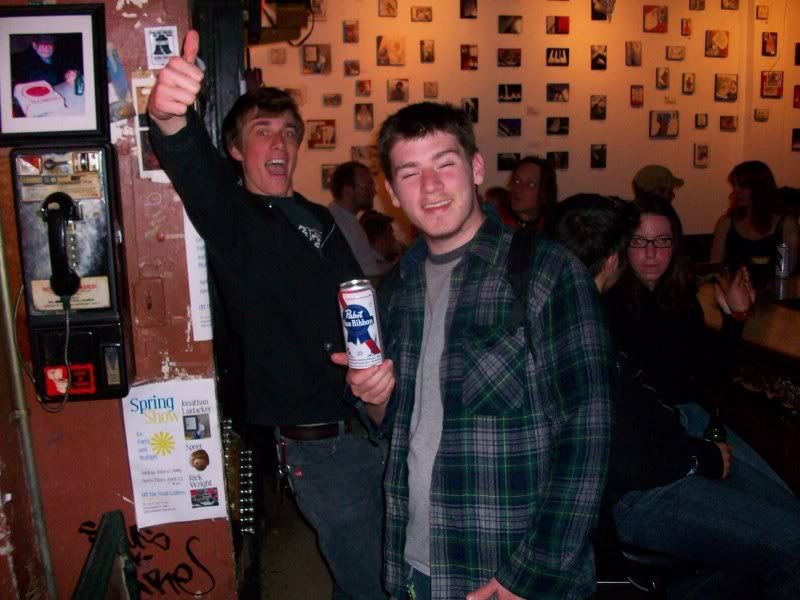 Record-setting 2008 Rookie of the Year Loomer (or Loomey-Poo as he know prefers) started off 2009 the same way he did 2008 – with a win at Dirty Franks ("I approve!" says teammate Sizz Blizz).  Loomer beat 2 Backups from the Foes of Strawbanus in a 3 match to 2 victory.  The Foes had their shot at a championship thwarted for a second night in a row.  Loomer also won his 5th in-season tournament, briefly believed to be a record for the PBRPRPSCLCS, but upon further research it only ties PJ Rhymeswithsausage for the most wins in a career (7 players are tied with 3 behind them).  Loomer's tournament success rate is 20% though and that is pretty darn impressive, says me.
Some 2009 Rookie of the Year candidates were out for the first time in their professional career – and some even made it past the first round this time (unlike Monday where the vets beat up on them)!  The same can't be said for the house team at Dirty Franks – the Dirty Dozen.  They went 0-5 and didn't even sniff round 2.  Interestingly, Hand Turkey earlier in the night renounced his membership in the DD and made it to the final 4.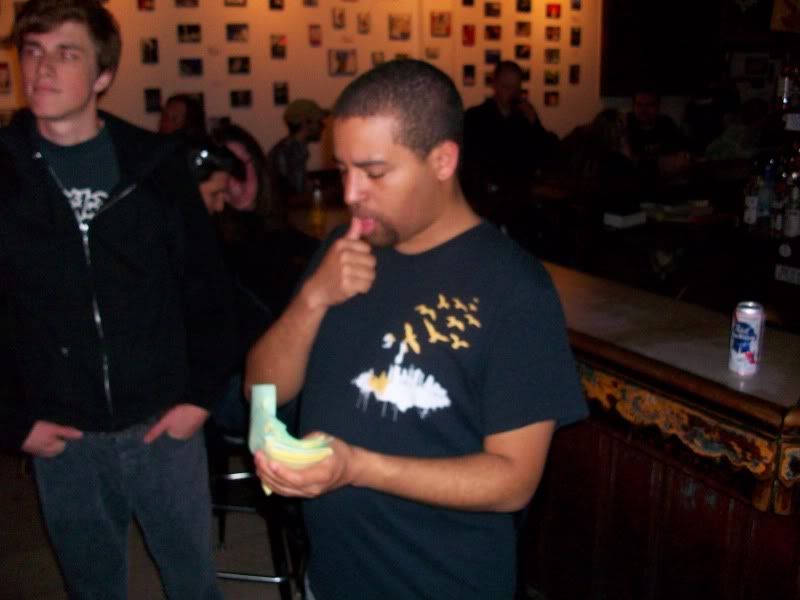 Frankie 13 (above – Sizz Blizz does not seem to be approving) continued his impressive start in 2009 by backing up a win on Monday with a Street RPS win on Tuesday.  He played Von Damonator of the Dirty Dozen (and official City League notary) for all the Paper and claimed that title on the night.  For the moment at this early point on the 2009 season Frankie 13 is where he's never been before – in the season lead for total points.
Leave a Reply
You must be logged in to post a comment.