May 8, 2009
The Majestic 12 (above – member The Fighting Mongooses missing from photo) swept the prizes on the night at the Dive – led by two of their founding members – Billy Shearz (holding many Pabst Blue Ribbons) and Vertical Paper (holding fat street RPS wad).  It was four-year RPS vets all around at the end, as Billy Shears went Paper to Paper with Frankie13 in the finals.  Frankie almost had him, but Billy Shearz came back to send everything into overtime, and then won it with both players at match point.  It would have been Frankie13's 2nd win of the season, but instead Billy Shearz got win #1 this year (he's been there before) after losing one to his teammate Loomer earlier in the season.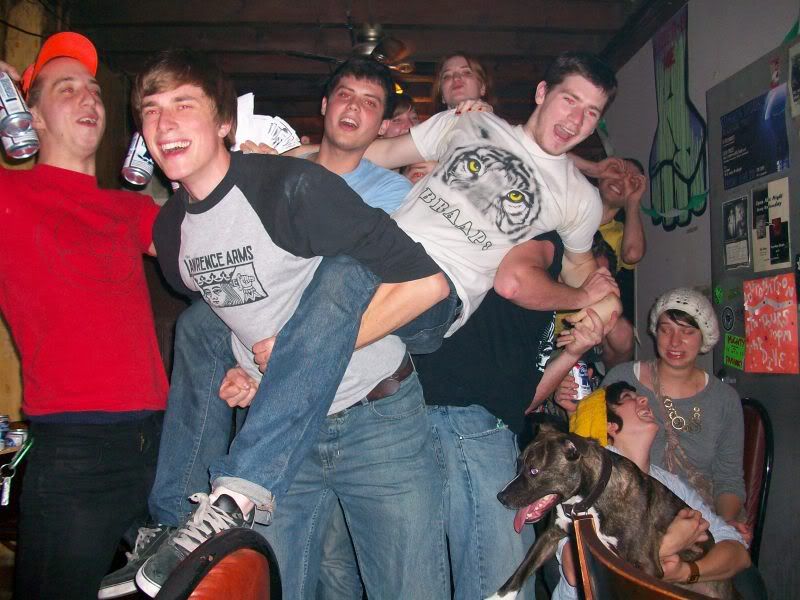 Vertical Paper had a real strong Street RPS showing – more than doubling up his closest competitor the Paper Tiger by a score of 118 – 46.  The Majestic 12 celebrated with their admirers by lifting their newest, lightest in weight, and arguably most successful team member Loomer in the air all kinds of crazy ways.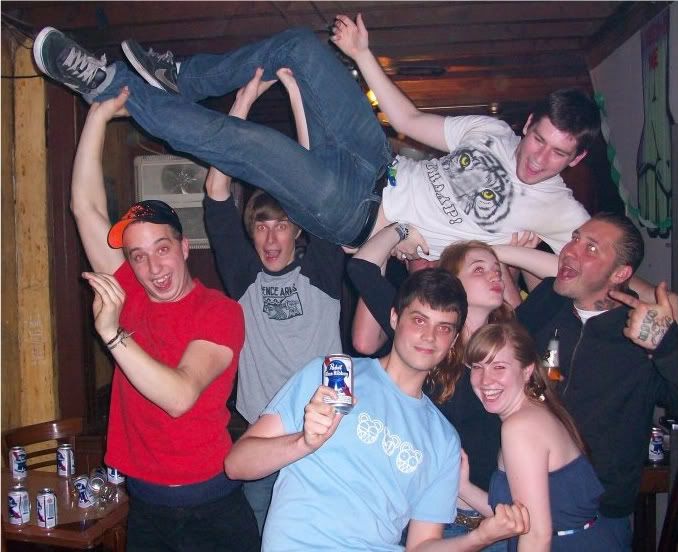 Leave a Reply
You must be logged in to post a comment.