May 7, 2009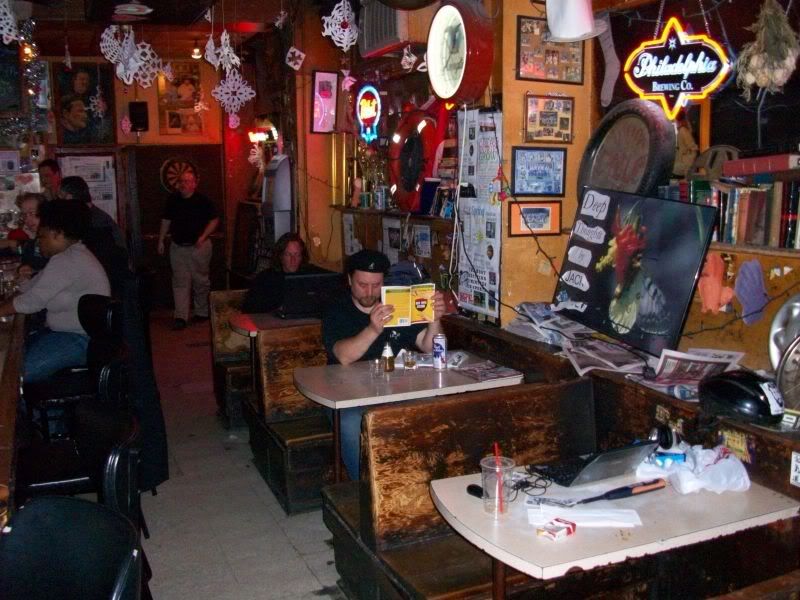 See Von Damonator up there?  He's setting a good example for the younger players – once you are eliminated go right to the Official Rock Paper Scissors Strategy guide by Doug & Graham Walker.  Stay hungry and always try to improve your game.  Spending money on this book will help you.
Anyways, here's your score update for the middle of week 3:
Loomer still has the lead in total points by a count of 37-23 in front of Frankie13.
Rookie of the Year is tight so far – Dr. Hambone currently has the lead with 18, but Dogulas is right behind with 17 and B-Pac has 16.
Frankie13 has the Street RPS lead with 184 – up by 10 on Miss C.L. Smooth.  this one goes all over the place with all the street money in circulation on any given night and will probably come down to the last second like it did last year.
The Majestic 12 are leading the team totals with 67, the Foes of Strawbanus are at 51 and David Bowie's Package at 45.  This would probably be a little closer if Loomer was more like a human when playing RPS, but nothing is out of reach yet since there's still 5 weeks to go after tonight.
If you haven't played yet this season – don't worry!  There's still plenty of time to qualifty for the City League Championships and a shot at the title.
Leave a Reply
You must be logged in to post a comment.