May 14, 2009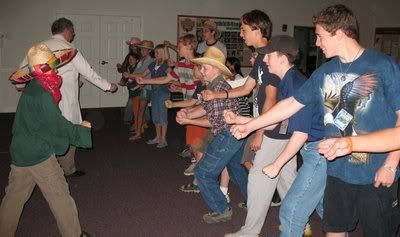 So…after tonight at the Dive we're at the halfway point of the 2009 season.  If you haven't played yet, there's still plenty of time to qualify for the Championships, but we recommend that you don't wait too much longer to start walking down that road.
Total points has got a bit closer at the top.  Loomer still leads, but Frankie13 is coming up quick.  It now stands as a 40-36 advantage to Loomer.  Billy Shearz is in 3rd with 26 followed by Dr. Hambone and B-Pac with 24 and 20 respectively.
Speaking of Dr. Hambone and B-Pac, they're the top two in the Rookie of the Year race so far with their 24 and 20 points respectively.  dOGulas is in 3rd with 19.
There hasn't been much change on the top end of the Street RPS standings, as Frankie13 is still leading that 184-174 over Miss C.L. Smooth.  But there's plenty of people creeping up on those two and one good night (or OK night) could push one of those in the middle of the pack to the front of the pack.
The team standings is still favoring the Majestic 12, who have pared it down to just their core members this year and are still doing quite well with total of 92.  David Bowie's Package is in 2nd place with 67 and The Foes of Strawbanus are in 3rd with 45.
Leave a Reply
You must be logged in to post a comment.