Apr 29, 2009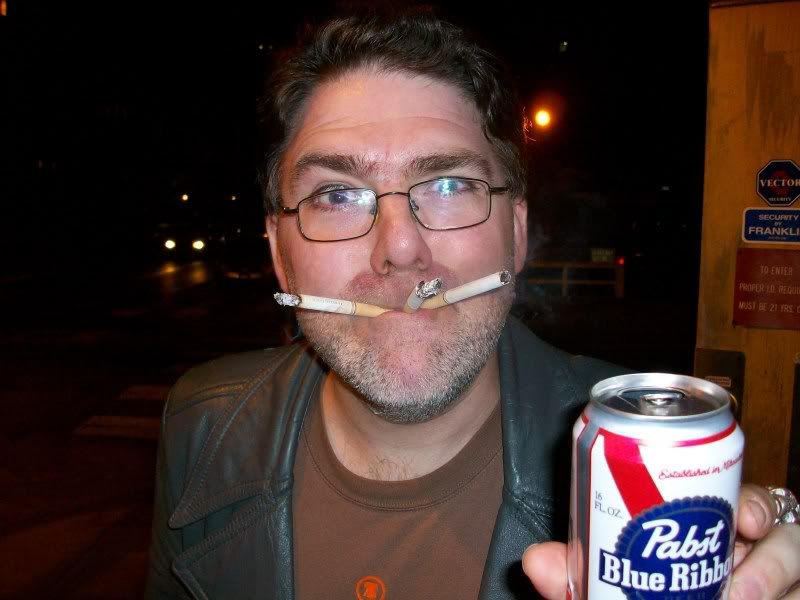 Paper Tiger made his first appearance of the 2009 Pabst Blue Ribbon Philadelphia Rock Paper Scissors season at Dirty Franks and what do you know – he took home his first win of the 2009 season.  He smoked Dirty Dozen member and soon-to-be birthday girl Kenya Bates (she shares her birthday with a well-respected international player) in the finals winning by a 3-1 match count.  It's also 8 points towards his team The Good, The Bad and the Ugly – which has been limping along with just 2 players since the Dancing Marine left town (and worked for Ernest Borgnine!) for Hollywood.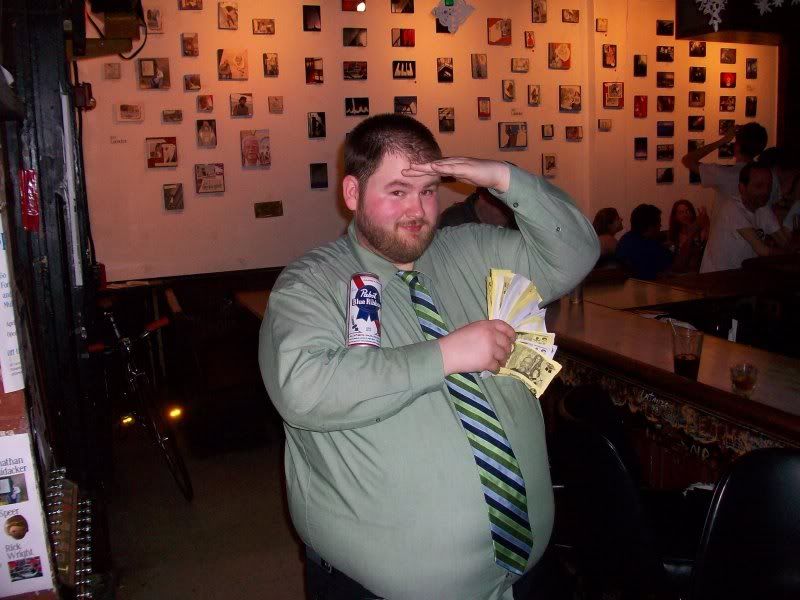 Le_Tigre from team Spicy Brown won the Street RPS tournament on the night – he beat out Frankie13 by a count of 79-46.  There was sort of almost almost an all Spicy Brown final, but Chinchilla's Blue Ribbon and Gizmo both lost in the final 4.  Oh, and that's totally Le_Tigre in that picture up there.  So don't try to tell me otherwise.  See that salute?  He's the only one that does that.
Leave a Reply
You must be logged in to post a comment.